Guitar three days touristic course in Madrid:
Are you coming to Madrid? Would you like to learn to play guitar and know the city? Miguel Angel González Aguado offers a three days guitar course, an hour daily, in which you'll actually learn to play some songs even if you never played before:
-Day 1: The first lesson you actually start playing basic songs! You can bring your own guitar but you don't need it for the lessons. Miguel Angel González Aguado has many of them!
-Day 2: He is going to teach you some easy songs of your favorite type of music: rock, classical, flamenco, blues, heavy... At the end of the lesson you will actually play them!
-Day 3: In this lesson you will learn to play four well known songs that he'll choose for you, considering your improvement.
Shopping advise (optional):
If you actually need to buy a guitar, he can also go shopping with you to several stores in Madrid. Firstly he needs to know which type of guitar you would like to buy: classical, electric or acoustic. Depending on that, you'll go to different stores always looking for the best price. If you travel in public transportation: metro (underground), bus... you can also see some parts of Madrid at the same time! You may also visit the new second hand instrument market of his students.
Touristic excursions:
But Miguel Angel González Aguado wants also to show you Madrid city! You can visit the historical center, two hours daily, interesting places like Sol, Opera...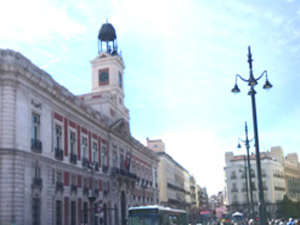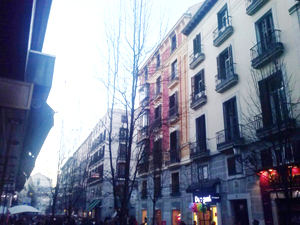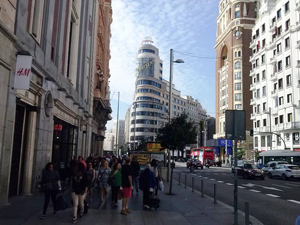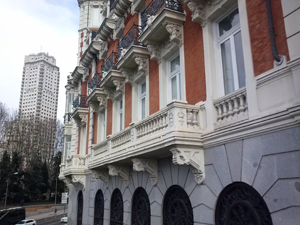 About Miguel Angel González Aguado:
Miguel Angel González Aguado is a composer, guitarist and teacher. Since he was a child he learned how to play the guitar and when he was 12 years old he started giving concerts in Spain till the present times. At the moment he has these published CDs: "Canción de Invierno" since 2000, "Composiciones Secretas" since 2013 and this year 2018: firstly the single Piensa que lo lograrás was published, then the album Fuerza de Voluntad and then the single Paseando por Madrid.
On June 5th (next Monday!) his album Confía en Mí will be available for pre-sale on iTunes and Amazon, and two days later, on June 7, the first track of the album, "No lo dudes" ("Don't doubt it"), will be available for early download and on June 14th will also be the track no. 3 "Agradecer es Confiar" ("Grateful is Trusting"). The general release of the album "Confía en Mí" is June 21!!
The single Te va a ayudar is already published!! since Tuesday, May 23 and available on digital platforms around the world along with his other albums. It's the single from this new album and the track no 6 of the album. Both, album and single are dedicated to Jesus of Nazareth.
All these records are instrumental and entirely composed by Miguel Angel Gonzalez Aguado. He is also the author of many other works like for example the book "La Cascada, lección de música para los niños".
Price:
The price of this course that includes in total three hours of guitar lessons and six hours of touristic tour, is 144 €. You can take this course with your family or friends, and the price remains the same (144 € for all). This price does not include accommodation, meals and traveling spendings (bus or underground tickets). In case you would like shopping advise for buying a guitar in Madrid the price of the course would increase 15 €.
The payment way is daily: 48 € per day. That means paying each day the proportional part of the total price.
And then...
If you want to continue the lessons with Miguel Angel González Aguado when you are back in your country, you can take guitar lessons online from any part of the World. You may be also interested in the Summer Courses of guitar, music and Spanish culture that he offers.
Contact information:
Phone and WhatsApp: +34658910099
Skype account: canciondeinvierno